Cantan Group develops the ACHECKS AODA accessibility analytics portal to help organizations manage accessibility across multiple web properties. The ACHECKS tool facilitates automated assessment by scanning your web pages and PDF documents.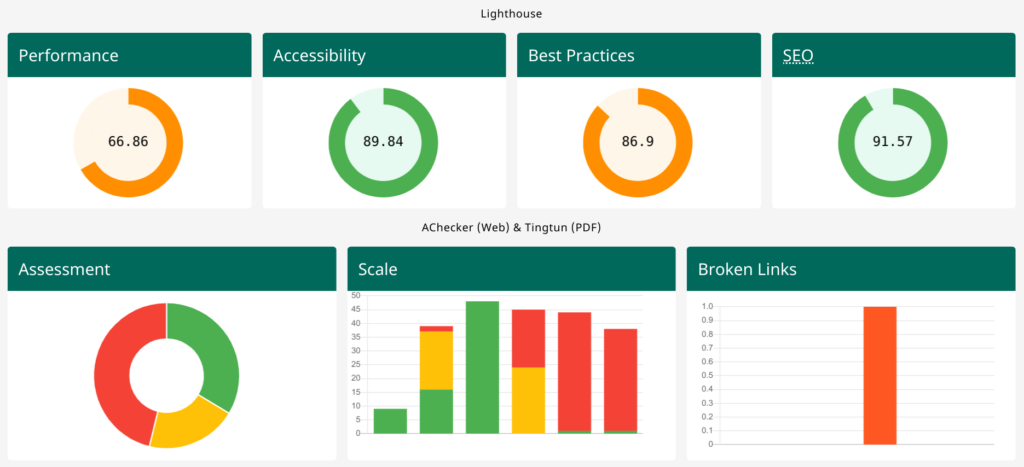 Understand the overall metrics of your websites and get a complete picture of their accessibility. With an intuitive dashboard—powered by best-in-class accessibility engines—ACHECKS is the most powerful accessibility portal available on the market.
ACHECKS navigates your website agnostic of the underlying Content Management System—be it WordPress, Drupal, CraftCMS or others—with no remote software or plugin installation required. Simply add your domains to the portal and our web crawlers will handle the complexity of generating regular analytics reports.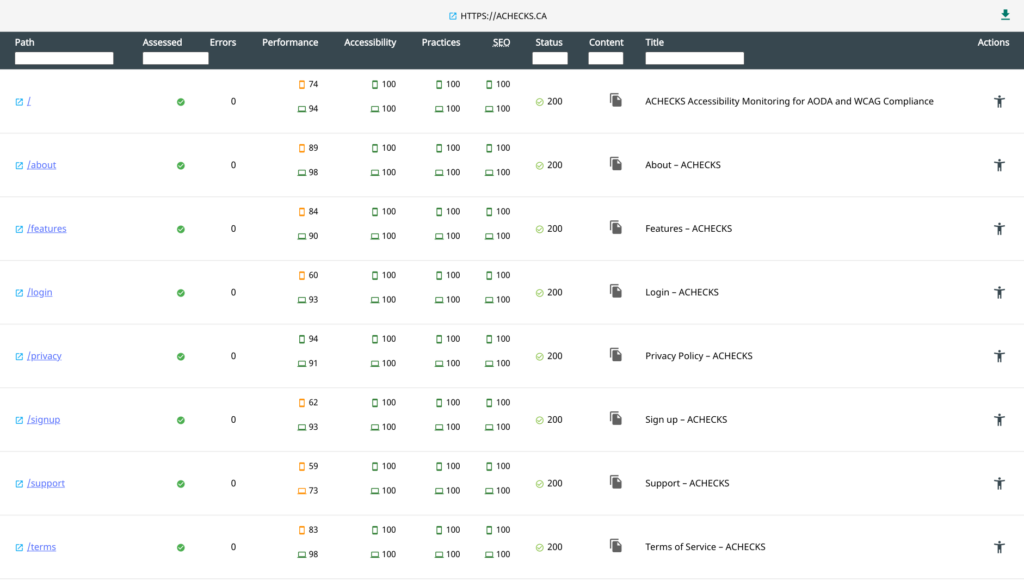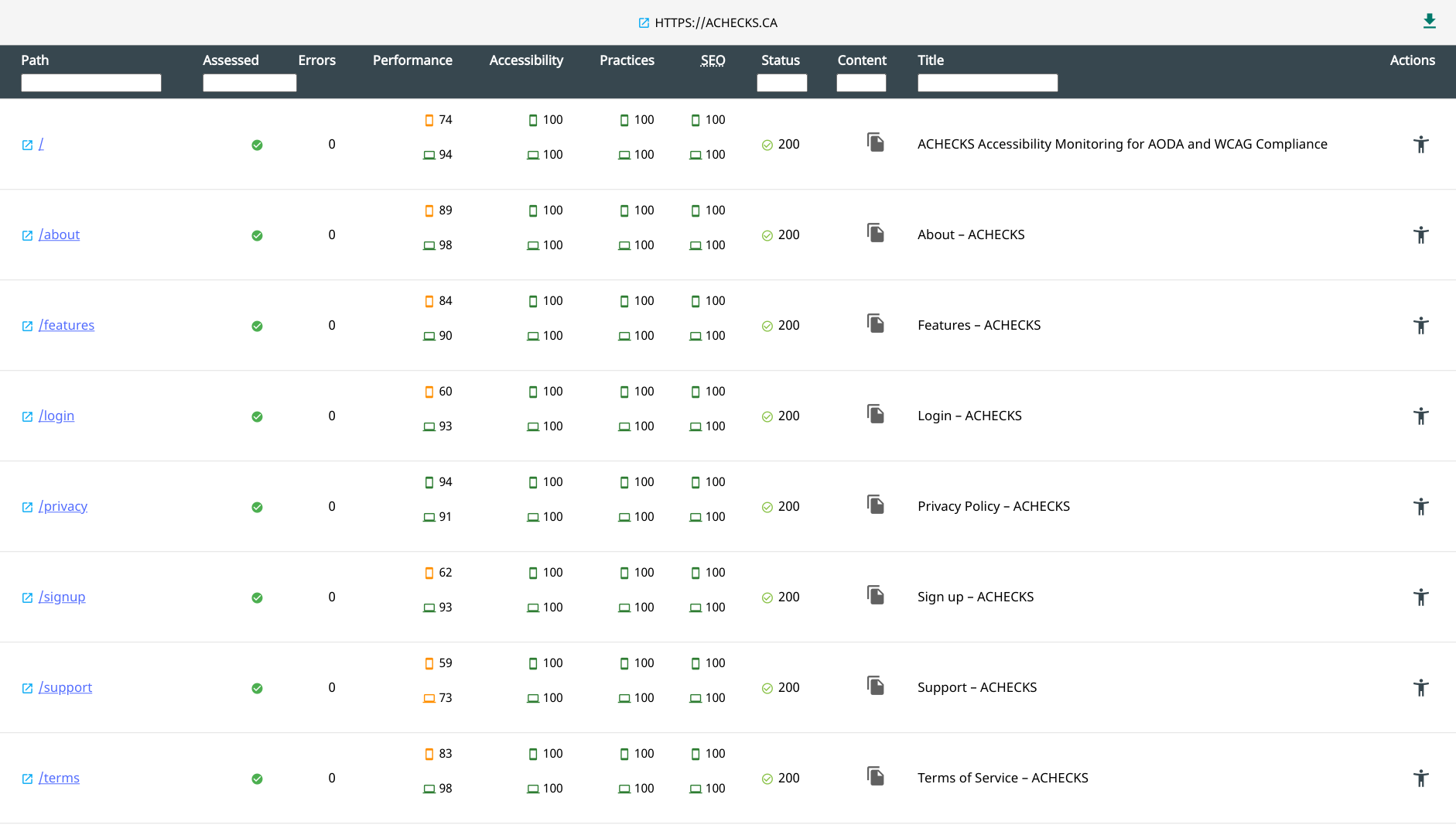 Get detailed insights through sitemaps generated from pages across each domain.
We provide comprehensive search and filter capabilities to help you surface the most important metrics to your organization.
Through the ACHECKS tool, we demonstrate that accessible interfaces can be both functional and beautifully crafted.

ACHECKS is designed to deliver actionable results so that you can better meet your organization's accessibility compliance through AODA required WCAG 2.0 AA or AAA reports.
Share precise and actionable reports with your developers that highlight the line number, column number, code in question, and remediation per issue for ease of reference.
ACHECKS provides both the description of the problem and proposed solutions.
Detailed explanations are always a click away.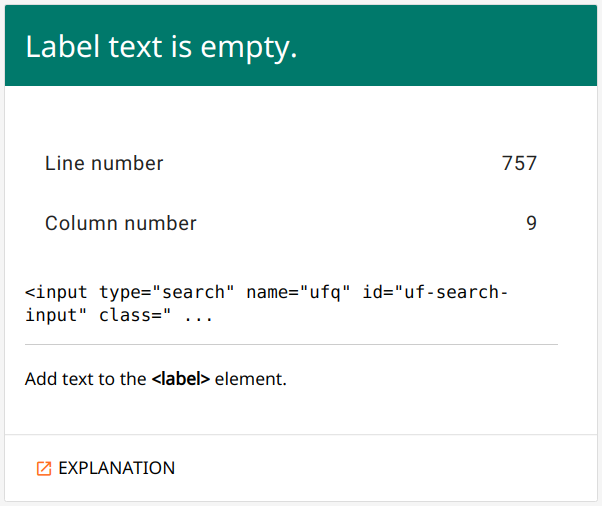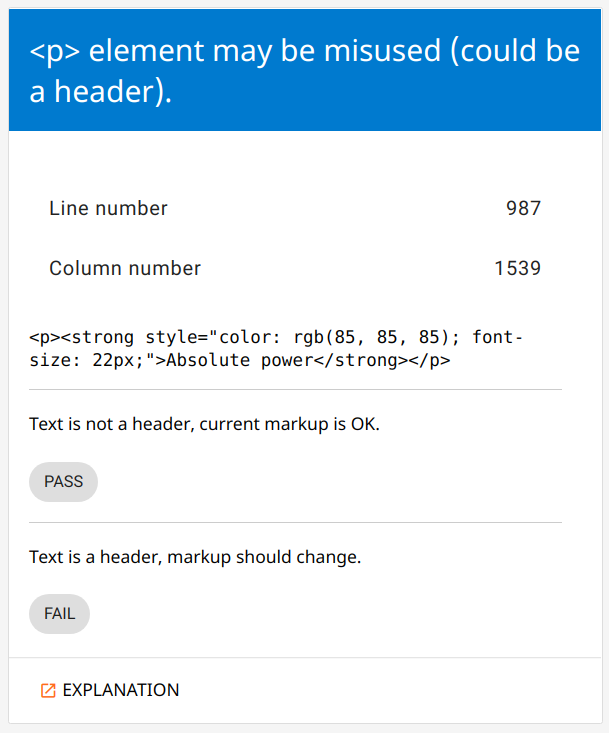 For classes of problems that are likely errors—but hard to verify—ACHECKS provides a helpful guide to help you determine if action needs to be taken.
We have ensured pixel perfection throughout the product to help easily surface insights within a visually stunning and easy to navigate portal.
ACHECKS uniquely supports Web Content Accessibility Guidelines for both HTML and PDF documents. This gives your team a powerful tool that is comprehensive and designed to work for you.

Connect with us to see how we can help your organization meet its accessibility requirements through ACHECKS.