The proposed Digital Charter Implementation Act (DCIA) in Canada borrows some key elements of the European Union's General Data Protection Regulation (GDPR).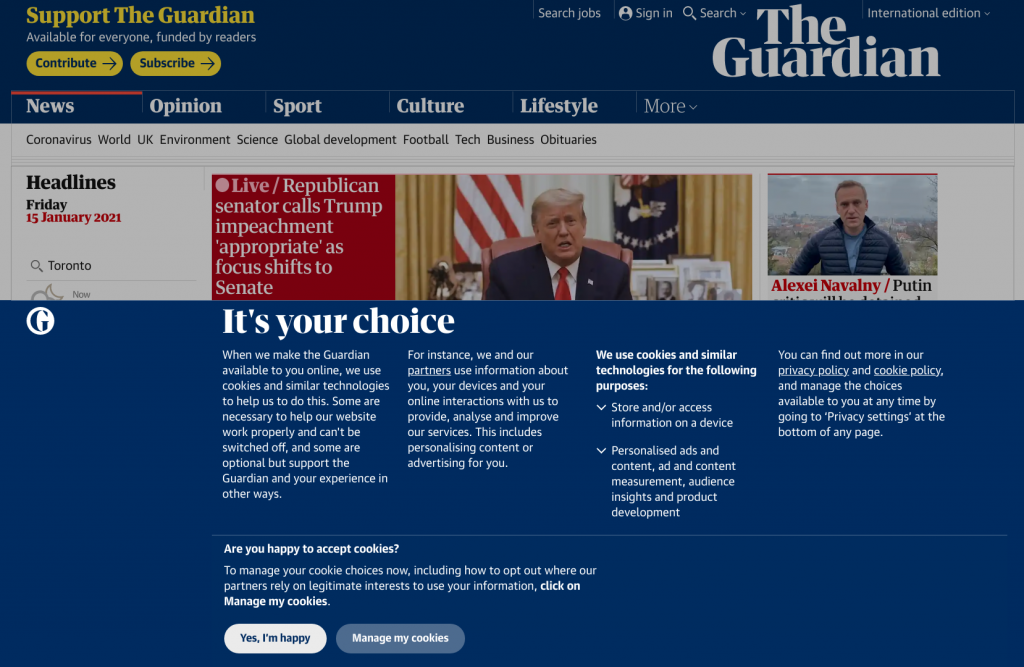 As such you may wonder if Canadians are soon about to see it everywhere. That "Accept Cookies" banner you see when you happen upon a European or British website.
Moreover if you manage a website, are you going to have to implement the consent request as well?